SCTP National Championship Conference
Cardinal Center
July 12-13 2017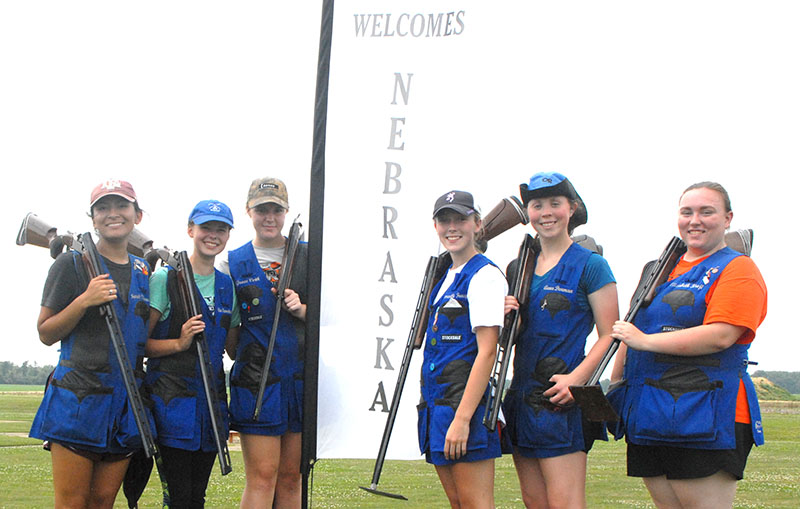 Six team members travelled the 850 miles to the Cardinal Center north of Columbus Ohio to compete in the 2017 SCTP National Championship. There were more than 1,900 entries into the event with more than 300 high school teams.
The Cardinal Center has 56 traps, and the meet was shot over four days. We drew Wednesday/Thursday with 100 targets each day.
The first day Marian Blue averaged 91/100. On the second day it poured down rain and they averaged 95, a clear improvement. Apparently inclement weather agrees with them. The squad of Anna Denman, Sarah Villarreal, Sam Tracy, Liz Krejci and Grace Voth set a new team record for a 1,000 target event. Anna shot a 98 the second day and ran her last 3 boxes.
There was an Annie Competition for a $1,000 scholarship on Wednesday evening. Sarah Villarreal won the competition shooting under the lights from the 34 yard line. Tara Webster received a scholarship from the SCTP as a scholar/athlete selection.




&nbsp